Best GST software in India – Are you in the search for the topmost GST software in India of top brands 2017 – 2018? If the answer is yes, then this is the correct place to be in. Ever since GST has been out it has left everyone in great confusion for the obvious reasons. All the calculations of taxes are now even more difficult to handle. But fortunately, there is now GST billing software available that will make the management of the accounts way simpler than before. Here we will let you know some of the best GST billing Software in India.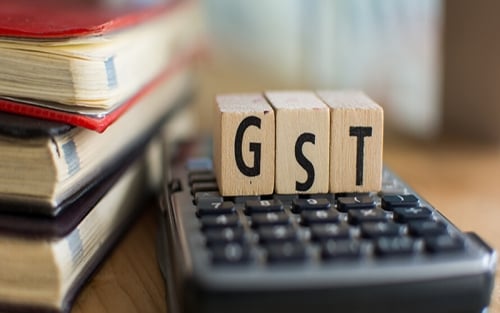 GST has affected every sector directly and indirectly in numerous ways. But in future you'll get the benefits of GST in immense. This is one of the biggest amendments that has been done to the tax system of India. This is still continuing to affect people's lives and businesses. Therefore, you have now every reason to add this software to your business to get the best and accurate results without confusion.
But Most of the People Think that the benefits of GST are nothing for Indian Economy. But my dear friends Every big things require time to yield good ROI or healthy fruit. Also according to the research the GST in India is going to change the business in positive way. Because the significance of Goods And Service tax is in positive direction.
Types of Best GST Software Available in India For All Businesses
GST Billing system is one of the best solution for all the problems for solving Goods & services Tax problems. So here is the list of types GST Billing systems available in India.
The list of the
best GST software in India

2016 -2017

GST has undeniably made the accounting process difficult to manage at least in the initial days. But these systems has definitely made our lives simpler than before. This system help in managing the accounts of every business and sector with a complete ease. Below mentioned are some of the top and high -quality GST software available in the Indian market to choose from.
Advanta Witty Turbo (Best GST Accounting software in India)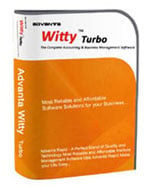 Advanta Witty Turbo by Advanta Innovations is one of best GST software available in the market. This is extremely affordable, reliable, and user -friendly business management system. This is a complete business accounting software that has several features. The amazing features and qualities of this system make it an easy choice.
This system is one of the Easy to use software for GST returns. It controls several processes of the accounts with a complete ease, below listed are some of the features of Advanta Witty turbo.
Accounting.
Inventory.
Bill printing.
VAT, GST, Sales Tax, Service Tax, e-TDS, e-Filing etc,
Excise, Job-work, Sale Purchase Order/Quotations, Barcode label printing.
For more information of GST Accounting software demo free download.  30 Days Trial Available.
Tally. ERP 9 (GST Ready accounting software in India)
This is one of India's leading system that handles the GST accounting really well. Tally. ERP 9 is an excellent business management software for GST, accounting, inventory, and payroll. This one of the most used system across the country for the unlimited benefits it has to provide. You can download this system for free from any platform to improve your business.
Zoho Books (Most Used GST Billing System in India)
This is a simple yet effective system that helps you to manage your accounts online according to the new rules in the tax system. Zoho Books is easy to use system that is used by millions. You can stay at the top of your cash flow with the help of this system. This is also economical which becomes an easy reason for you to choose it. Also, this system is popular for a reason.
HD accounts and Billing
HD accounts and billing is one of the best GST software that you can use for handling the accounts of your business. This system has ease of use and a pretty impressive interface. It is a Windows based Billing, Inventory Management, and Accounting system and it gets easily Installed on a single computer or multiple Terminals. These all qualities makes it an easy choice.
Cleartax
This is yet another important and beneficial system that manages the GST accounting and GST billing. It helps CAs and various companies to manage their account with a complete ease. If you are still not impressed with this system then below mentioned are some of the important features of Cleartax GST accounting software.
It provides the best security of data in the technology which is one of its unique qualities.
It can also control on every user's activity in the SahiGST by role defined access.
Cleartax also has the ability to generate a flexible and particular report as per clients, tax slabs, and date range.
Conclusion
If you want a system that manages all your account without creating any type of trouble then this is the perfect place for you. Above mentioned are the list of the top and most effective GST billing system that will definitely ease down your work in every way possible. Manual calculations are often not accurate and create further errors. But this system will guarantee you the best and the accurate results. So, go ahead and now choose any one of them to get the best results.