Overview of Business Accounting Software or Business Management System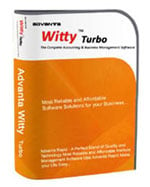 If you are running a business or planning to start a new business, then the first thing you should look into is getting the best business accounting software or business management system. Almost all the businesses exist today only to generating some profit. And, almost all the businesses provide one or more services or products to make money or generate profit. During the course of any business, a lot of transactions are performed every day. We need a good system in place to handle all the transactions so that we get good reporting and we are able to be compliant to legal & tax requirements. Invoice Software and Inventory Management System are also other popular components for any good business accounting software.
Importance of choosing the best Accounting Software
So as we discussed above, business accounting is an important component of any small, medium or large business. You need to record all business transactions in a good software. The business accounting software should be able to display lots of reports based on your data. The accounting software tells you how much you have to pay to your suppliers i.e. payable management.The accounting software also tells you how much you have to receive from your customer i.e. receivable management. Without having this information in your hands, you cannot take important decisions quickly. One more important of a good business management system is that it also handles the legal and taxation requirements set by the government. It helps you to calculate how much VAT, GST, TDS, Service Tax etc you need to pay.
Need more info about Business Accounting Software?
Please feel free to contact us and we will provide you a personalized demo of business accounting software or business management system Advanta Witty ERP.