Overview of College Management System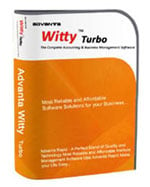 Whether it's a small or large college, it is very difficult to manage a college manually or without using a good College Management System Software. The primary agenda of a college is to provide best possible quality education to the students. In addition to this, the administration also needs to manage various departments of the college. This is where a good College Management Software comes handy.
Need of a good College Management Software
Every college has a large number of students and almost double the number of parents. Also, there are teachers, other staff, board/trust members, and various other stakeholders related to a college. It is very important to establish a good communication between all these stakeholders. All stakeholder also need access to information related to them. In addition to this, college administration also needs to take care of student performance, student attendance, staff attendance, staff payroll, and other legal & taxation requirements. A Good College Management System can help you to easily manage all these activities from one screen.
Get more info about College Management System
Please feel free to contact us if you need more information. We will be happy to provide you a free-demo of College Administration System Advanta Rapid ERP.