Overview of School Management System Software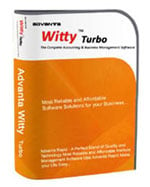 Managing a school well is a huge task. There are a number of stakeholders and a number of things to take care of. The number one goal of any school or education institute is to provide quality education to its student. So while taking care of all aspects of a school, the administration also need to take care of primary objective of the school i.e. providing good education to students. A good School Management System Software goes a long way to help you to efficiently manage your the school.
Importance of choosing the best School Administration Software
There might be hundred or thousands of students and almost double the number of parents involved in a school. Then there are teachers, non-teaching staff, board/trust members, and other stakeholders involved. The school management has to make sure that all stakeholders are well managed and well served. As the primary objective of a school is to provide a great education to its students, it's also important for management and teachers to keep an eye on the academic and overall performance of students. Moreover, due to lots of competition in the market, some schools are being managed well similar to a large corporate house. There are legal and taxation requirements that a school has to satisfy. A Good School Administration System can help you to overcome all challenges with ease.
Need more info about School Management System Software?
Please feel free to contact us and we will provide you a personalized demo of School Management System and School Administration Software Advanta Rapid ERP.