GST billing software for distributors – Are you looking for the best GST billing software for distributors? If the answer is yes, then this is the right place to be in. It has been quite a time now since the implementation of GST but people are still getting the concept. It has directly or indirectly impacted and affected a lot of business of every field. We at Advanta Innovations will provide you the best GST accounting software for distributors.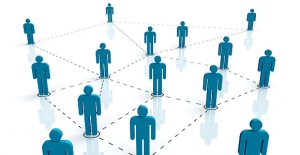 Long gone are those days when people used to rely on the manual methods of handling the accounts. Now, with the passing times, people are making their lives convenient.  GST billing software has already improved many businesses and is still continuing to do with the amazing features it has to offer.
30 Days Free trial available. For Demo Visit
Features of GST billing software for distributors
Just like any other business or work, distribution of goods or any other thing requires a lot of patience and efforts. Accounting part of any business is extremely tough to manage and distributors are no exception. GST billing software for the distributors come with a lot of different benefits and advantages. Below mentioned are some of the amazing features of this software that will convince you to use it right away.
Management of orders
Distributing work manually to the employees is not tiring but at the verge of maximum risk. Therefore, you can reduce the occurrence of errors with the regular usage of GST billing software. This allows you to lower your order processing and delivery cost by getting orders per salesman. This has further way too many benefits which can help your company or business grow like never before.
Control of price and margin
GST billing software for distributors helps you in enjoying the higher margins by having multiple price levels and discount for specific customers. Also, you can do the multiple invoicing of the company with a complete ease.
Credit limits and receivable
You can control the credit limits and receivable amounts easily with the help of GST billing software.Also, you can have full control over credit limits and credit days for each customer which also includes automated locking of credit bill if needed.
Offers and scheme management
Supports more than 64 different types of offers & promotions Offers can be based on products, categories, and customer type, as well as be configured for selective batch or lot Special discount offers based on bill value for a specific period of time is also possible.
The increasing demand for the
GST billing software for distributors
GST billing software is in major demand these days for the numerous reasons. People are preferring this software over the manual methods to get the best results and management of the business. One of the other reasons of using GST billing software is that it completely solves the GST related accounting software. Therefore, if your business is suffering because of GST then this is the right time to use this software.
Which Industry Distributors Can Get The Benefits of this GST Software?
Here is the list of different distributors of several industries who can get the benefits of this accounting software to deal with all GST problems.
Pharma Distributors
Textile Distributors.
Machinery Distributors.
Car parts distributors.
Why should you choose Advanta Innovations for the best GST billing software for retailers and distributors?
We are one of the leading companies that deal in the best software for the companies and businesses. GST billing software helps in solving the accounting issues. Most of the companies usually do not gain much profit because of the weak management of the company's financial problems. Therefore, if you were looking for the best GST oriented software then this is the right place to choose. So, go ahead and now introduce your company with the best GST billing software to maximize your results.