GST software for small business – Are you looking for the best GST software for small business like electronic Stores, Textile Shops etc.? If yes, then there could not be a better place than this. We at Advanta Innovations, make sure to meet every requirement of yours through our GST software. Small business has to manage the same amount of pressure when it comes to managing the accounts. Here we will let you know about the top GST software for the small business.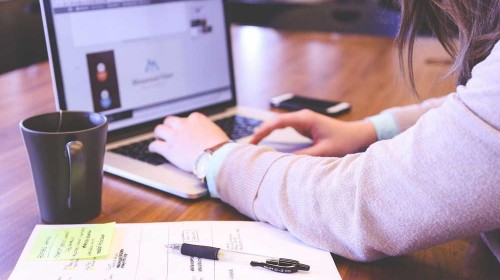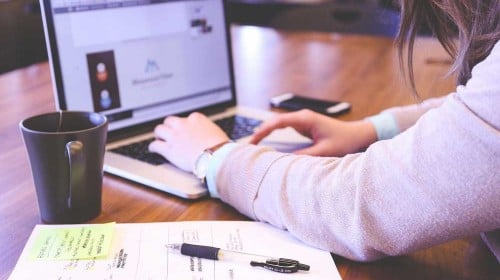 Small turnover of any business does not make them free from the hassles of managing accounts. GST software works the best for the companies who want an easy management. There are different varieties of software available but not all of them are worth your investment of time and money.
What are the benefits of using GST Software for small business?
There are a lot of GST software benefits that can convince you to use them right away. Every business benefits the most after the implementation of the GST software to the business. If you are still not convinced to use them then here we have brought you a list of the top advantages of bringing GST software into practice.
With the GST software, you will not have to worry much about the taxes as it would be sorted completely. There would be less of the expense and more consumption.
If your business involves the exporting of goods then you can enjoy more production and export more goods without any heavy charges.
Expanding a business is easier if you are registered with using GST.
We all are aware of the hectic paperwork but with the use of GST software, it can all be done easily.
The risk of the tax evasion also gets reduced as the GST oriented software helps in providing transparency to the people and the Government.
GST software for small business

by Advanta Innovations

Advanta Innovations is one of the leading companies in India that deals in the manufacturing of the Software that manages and handles the accounts and billings of any business. They make much software and GST software is one of them. Below mentioned is the detail of the GST software by our company.
Advanta Witty Turbo –
Best GST software for small business
Advanta Witty Turbo is one of the finest GST oriented software that helps to manage the accounts of the small scale business with complete ease. This software is completely reliable and affordable at the same time. This helps you in controlling the various parts of the accounts such as tax payments, VAT, billing etc. to name a few of them. You can definitely ponder on this software to get the best result out of your business. Below mentioned are some of the other benefits of using Advanta Witty Turbo.
It helps in controlling your financial data.
It also keeps track of payments with specialized reports and knows each time an invoice is overdue. Your clients will get automated notifications for payment, which helps you get your money on time.
You will get no more errors.
Your data is safely stored online.
These benefits are enough for anyone to choose this software over anyone over other. You can definitely trust this software for better management of your business be it small or large.
Conclusion
Above mentioned are the best GST software for the small business that you can choose. Any type of small business can benefit from this software by Advanta Innovations. So, go ahead and now start using them to avail the many benefits of the GST software for small sized business. They will surely reduce your work load and also errors.