Testimonials
Our products are awesome, but you don't have to take our word for it. Every day our products help thousands of people, simplify their businesses and lives. Here are some words from few of our many happy users:
Are you a happy user of Advanta? You can also show up your comments by mailing us your name, city, organization and a photo.
Click here to provide your feedback.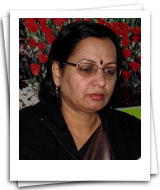 "We are very thankful to "Advanta Rapid" for making our work easy and comfortable. It fulfilled our all needs to manage school records and is user friendly. Special thanks to "Advanta Rapid" for providing online support via emails, telephone to us for solving our queries."
The Avenue Public School
Meerut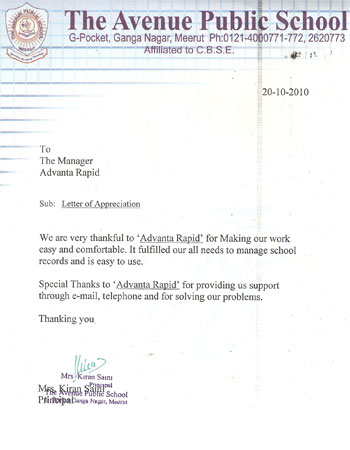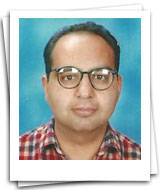 "Advanta Rapid has been extremely useful to reduce our work load but also gone a long way in establishing our office system. It is a single platform which covers both academics and administrative aspects. In short it is a huge step towards establishing a paperless school with absolutely impeccable safety record of all data. Their back office ability and professionalism has been extremely good and I wish them good luck in all their endeavors."
Hamirpur Public School
Hamirpur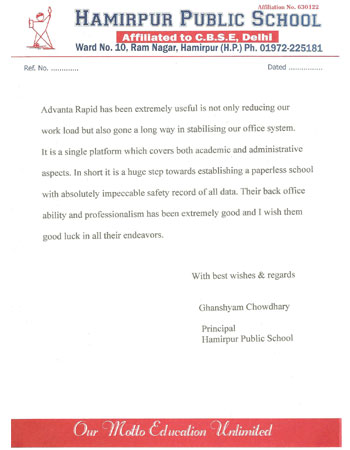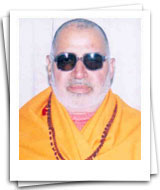 "We are pleased to write that our institution has been using this package/software (Advanta Rapid) from last one year. This package is economical, time saving , user friendly, and highly recommendable. We are highly satisfied with the best service provided by you and appreciate the working of the package Advanta Rapid."
S.D. Public School
Adampur Doaba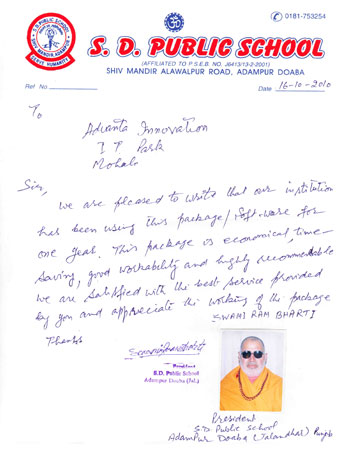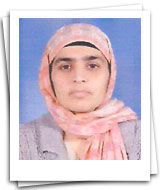 "It is to certify that Guru Nanak Public School is using Advanta Rapid 2009 for Fees and Funds Collection from the session April-2010 onwards successfully. It has lessened our work load regarding the collection of fees and funds."
Guru Nanak Public School
NALAGARH , Distt. Solan(H.P.)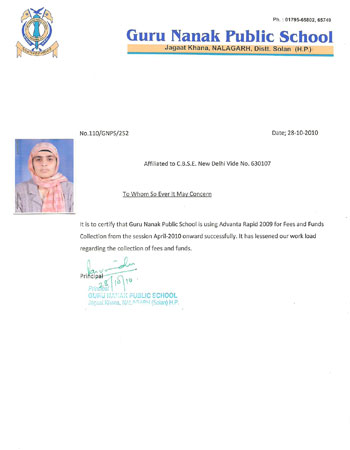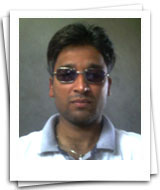 "With due respect, I want to write few word regarding your Advanta Rapid Software. I am using the software provided by your company since April 2010. It has made many things easier especially our accounts , fee collection and other administrative work. It is so easy to handle , that a computer illiterate can work with it. In an age when so many products do not live up to their advertising claims , your Advanta Rapid is making our expectations true. I have already used another software in the last session but I found your software Advanta Rapid more useful and convenient. Further I am very much pleased with the service of your company and I am so satisfied customer that I will continue to be with your software for years to come. "
M.S.C Senior Secondary School
Sujanpur Tira Distt. Hamirpur (H.P.)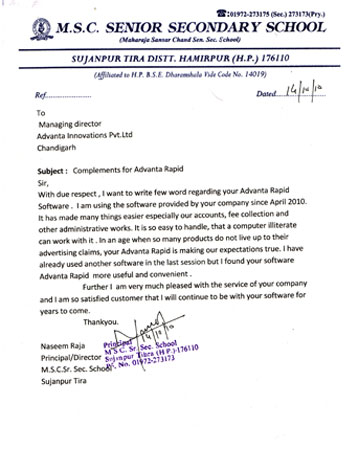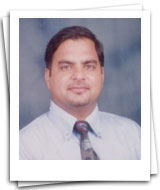 "I heartily thanks to your company for providing me a best software according to my needs, We are using Advanta Rapid (Fee and Library Management Software) last 2 years , We are fully satisfied to using it. Your team is so supporting and helping. Your company provides comprehensive, multifaceted and world class service."
SIR MADANLAL GROUP OF INSTITUTIONS
ETAWAH